Show, News and Events
The Italian Greyhound Club usually holds three shows each year:
The Club Spring Open Show,
The Summer Championship Show
The Autumn Open Show
Our shows are a great place for members to catch up with the latest IG news, and for anyone interested in Italian Greyhounds to come and see them in the ring, meet them in person and talk to experienced breeders and owners.
We hope to see you at one of our shows in 2022.

Future plans for 2022
10th – 13th March 2022 Discover Dogs at CRUFTS and
Saturday 12th March Italian Greyhounds. Judge Espen Engh at CRUFTS

Saturday March 19th AGM
The Annual General Meeting of the Italian Greyhound Club will be held at 10am on Saturday March 19th 2022
at Yelvertoft Village Hall, NN6 6LJ (Members please read your latest Winter News Bulletin for full details.)
and
The Spring Open Show also Saturday March 19th
Venue: Yelvertoft Village Hall, NN6 6LJ .Judge Dr Rachael Benstead (Itibi)

Saturday 16th July The Summer Championship Show Judge Kevin Thoday

The Autumn Open Show will be held in November
Details soon...
An updated Judges' list is available on application to Secretary Mrs Gay Bird, see contacts page.

Previous Shows and Events:



Discover Dogs at the ExCel Centre November 20th - 21st
The Italian Greyhound Club's Stand was a big success and very popular!
Here is a link to some photos from the weekend
taken by Simon Bulpin.

---
The Autumn Open Show 2021 held on November 13th



Click here to see some photos from the show.

---
See the results and photos from
The Championship Show 17th July 2021 at Yelvertoft Village Hall
Click below to open the page:
Championship Show 2021
---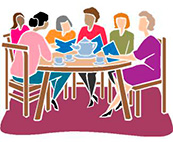 The Annual General Meeting 2021
of the Italian Greyhound Club was held before the start of the Championship show on
Saturday 17th of July at 9.30am

A show cancellation


Due to the pandemic, The Italian Greyhound Club Committee had to make the very difficult decision to cancel the
The Championship Show that was due to be held on May 1st 2021.
We would like to say how sorry we are to everyone, not least to our Judge, Breed Specialist, Mrs Sue Dunning.
We were however, able to hold our second Championship Show on July 17th as planned, see above.
The IGC Committee