Photos from
Discover Dogs at the ExCel Centre November 20th - 21st
www.discoverdogs.org.uk
Everyone could meet us on the Italian Greyhound Stand, which was quite popular with the helpers kept very busy!
Here are some photos from our stand taken by Simon Bulpin.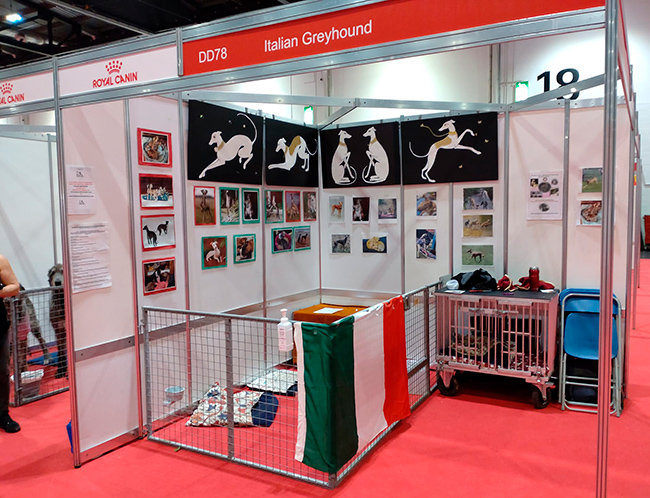 .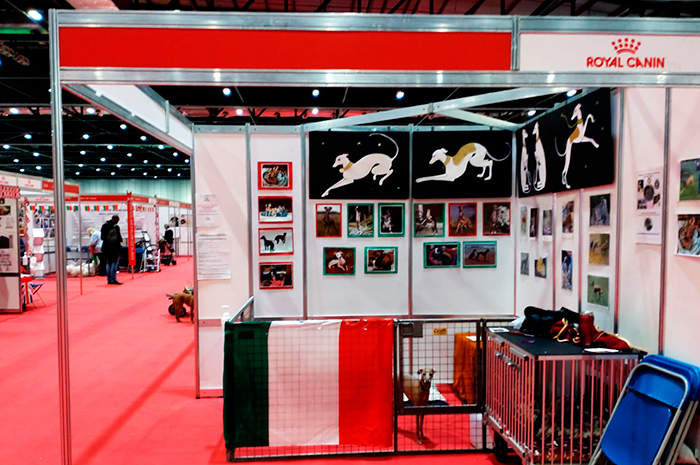 .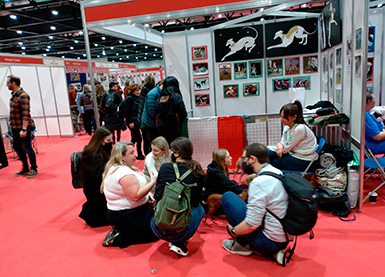 .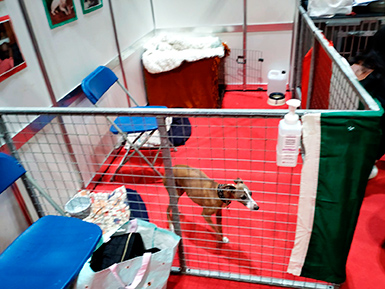 Above left and below: Annie Benson has an admiring audience!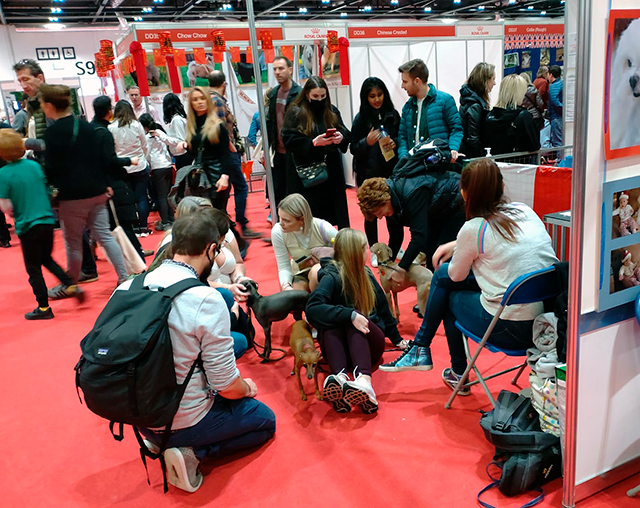 .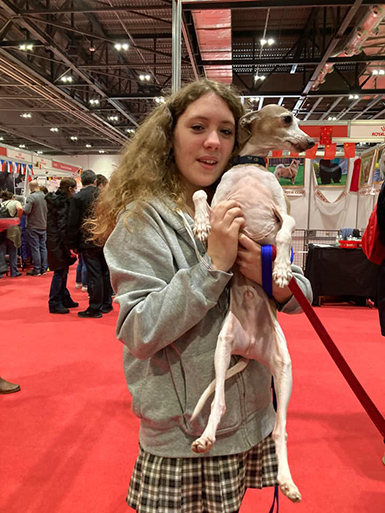 .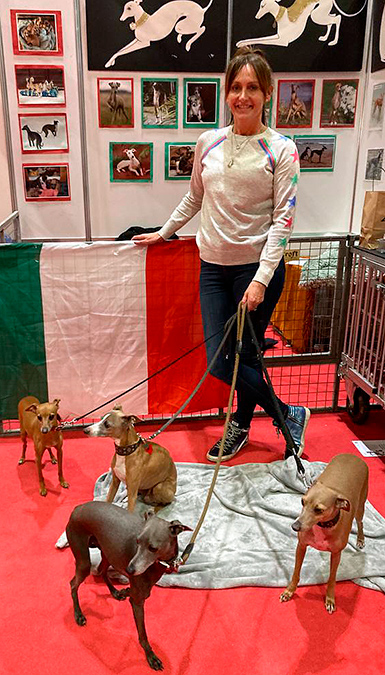 Some of the kind helpers who manned the stand. Left: Meleah, right Allison Carpenter and below, her niece Emmie.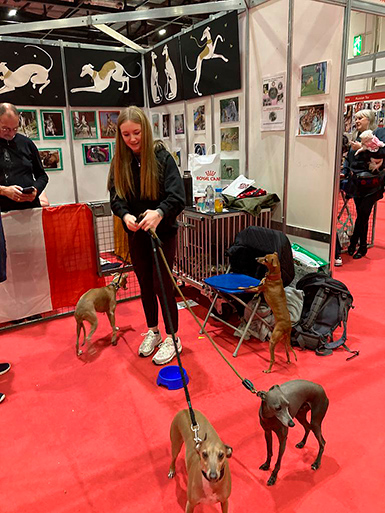 .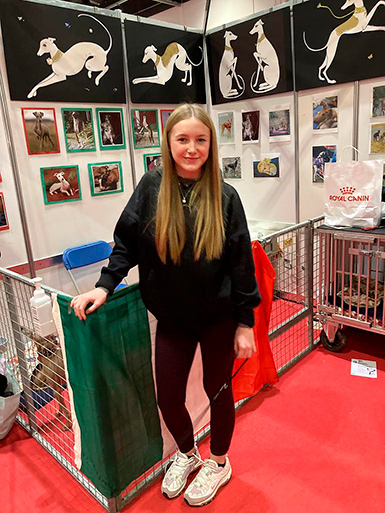 Below: Some of the pooches who represented our breed and the Club - and who got plenty of admiration and petting!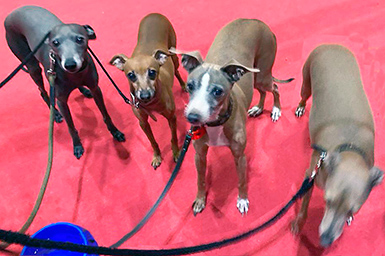 .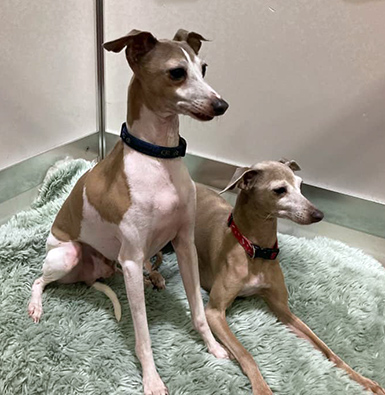 A VERY BIG THANK YOU to Simon Bulpin for his hard work putting up the stand and then dismantling it all again at the end of the weekend. (Plus manning it on Sunday!) It looked just great and was very popular!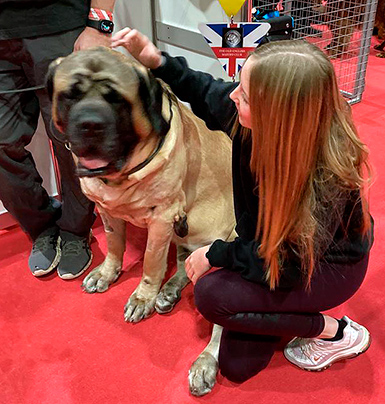 .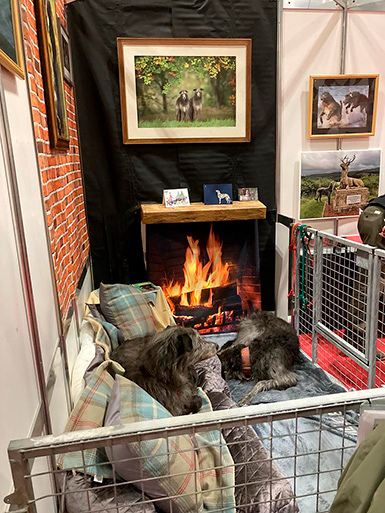 Right: A brilliant idea by the Scottish Deerhound Club, to use a cosy photo of an open fireplace for the background!