The Italian Greyhound Club
Schedule of 19 Class Unbenched Single Breed
OPEN SHOW & Annual General Meeting
on Saturday 25th March 2023
To be held under Kennel Club Limited Rules and Show Regulations Only undocked dogs and legally docked dogs may be entered for exhibition at this show



- NEW VENUE -
In conjunction with National UK Toydog Society
Staffordshire County Showground Sandylands Suite, Weston Rd, Stafford, ST18 0BD
On Saturday 25th March 2023 Judge: Mrs Lynn Crane (Cranvari)
Show Opens 7.30am
CH Show judging starts at 9.00am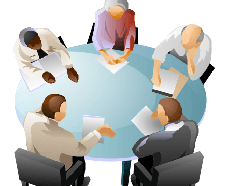 AGM follows then after AGM IG Open Show in same ring
All judges at this show agree to abide by the following statement: "In assessing dogs, judges must penalise any features or exaggerations which they consider would be detrimental to the soundness, health and well-being of the dog."
Jurisdiction and Responsibilities The Officers and Committee members of the society holding the licence are deemed responsible for organising and conducting the show safely and in accordance with the Rules and Regulations of the Kennel Club and agree to abide by and adopt any decision of the Board or any authority to whom the Board may delegate its power subject to the conditions of Regulation F17.
In so doing those appointed as officers and committee members accept that they are jointly and severally responsible for the organization of the show and that is a binding undertaking
(vide Kennel Club General Show Regulations F4 and F5)
Covid-19 Safety
If a competitor, or anyone in their household, has Covid-19 related symptoms or has tested positive for Covid-19 they must isolate in line with Government advice. The competitor must not attend the event.

Postal Entries to the Secretary Mrs G Bird 3 Roxwell Path, Aylesbury, Bucks, HP20 2BH
Email: gdbird63@gmail.com Tel.: 01296 485287
Postal Entries Close: Friday 3rd March 2023
On-Line Entries Close: 15th March 2023 (midnight)
www.haveadogday.co.uk
All wins up to and including 24th February 2023 must be counted when entering any class.