Photo Gallery!
All members are very welcome to send in their photos, whether they be funny or serious, sleeping, action shots or everyday situations - or just depicting our lovely Italian Greyhounds looking beautiful in a good photo everyone would enjoy to see...
Please send photos to Dr Jill Mellis who also makes the twice yearly Club News Bulletin and is always glad for your help with articles and photos - hint hint!
The Club is dependent on your contributions for extra reader enjoyment and good advertising for the breed.
Show us your little darlings!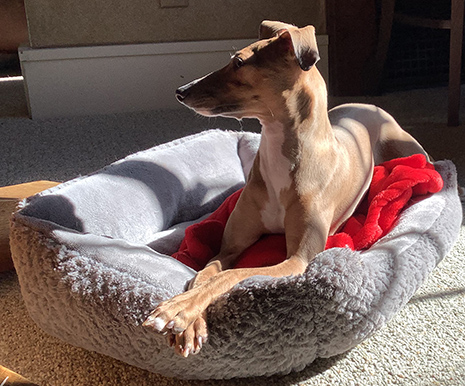 .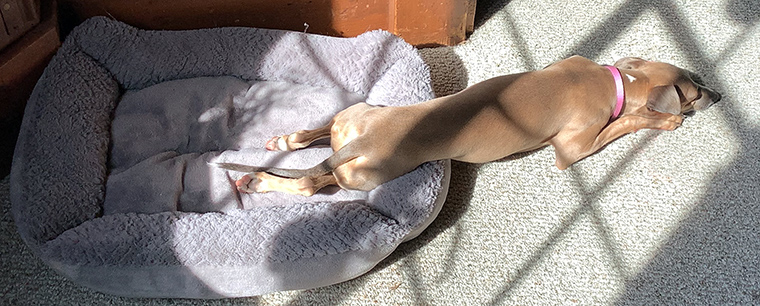 .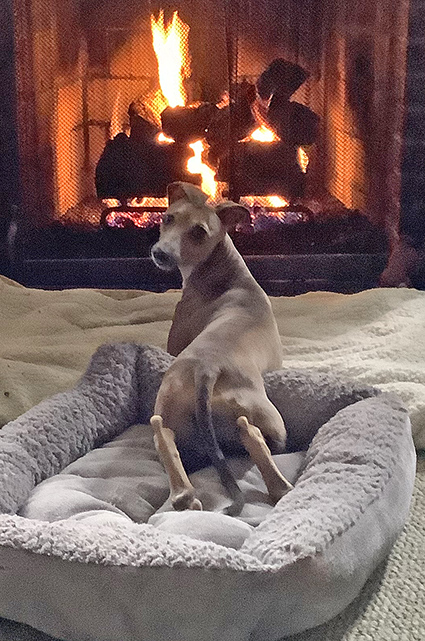 Nola drags this bed around to sunny spots or the fire-place if that is on, which I think is very clever of her! Photos by Tove Baesler.
---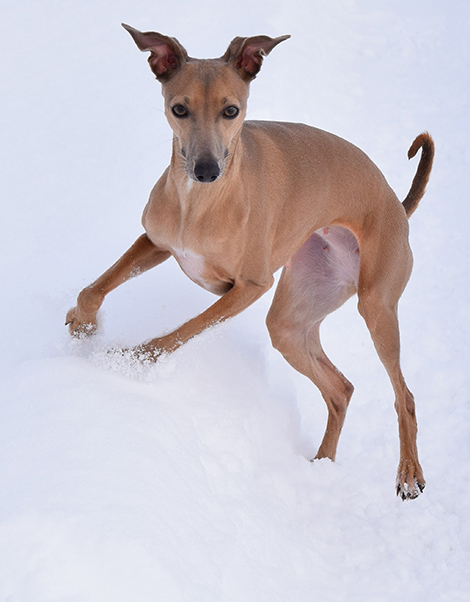 .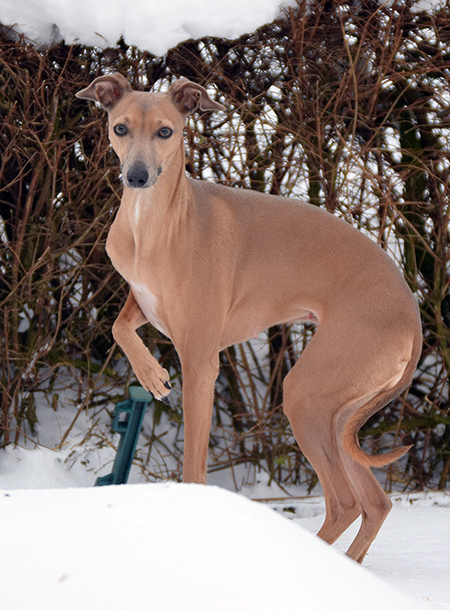 .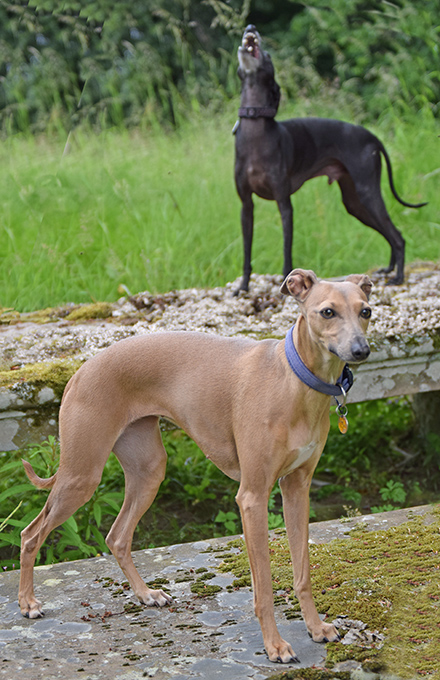 Above: Some fun photos of Caia in snow and my rehomed old boy Corbie who is howling! (We had a lot of snow in NE Scotland this year!) Photos by Ruth Hardie.
---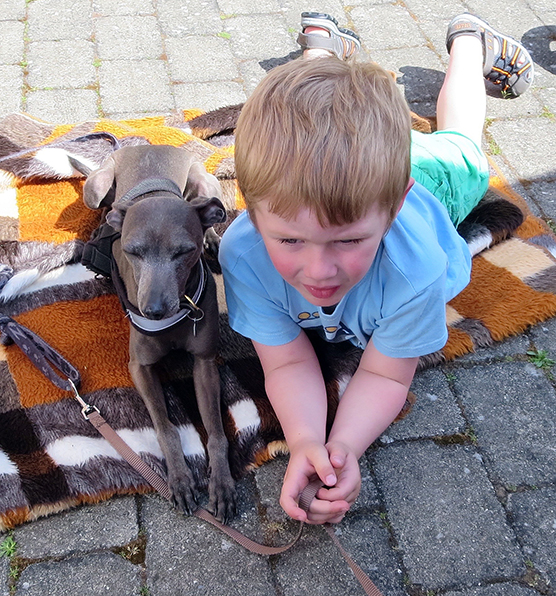 Good friends relaxing together in the garden.
---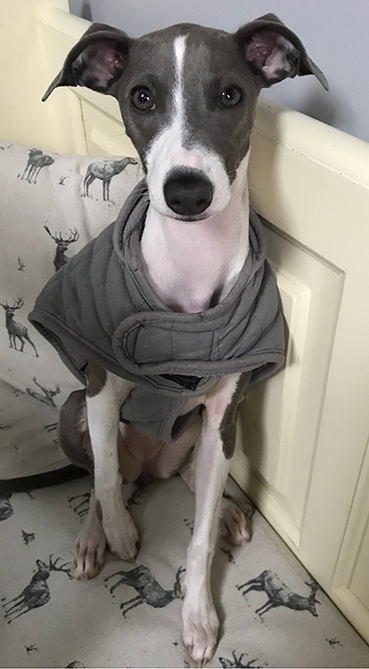 Our beautiful Rosa aged five months. She is our first Iggy and we are absolutely besotted!
Photo Jackie and Clive Bayliss.
---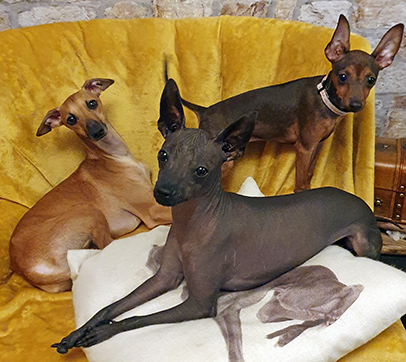 My youngest IG, Xoloitzcuintle and Min pin are all pups and form a little gang of terrors who are always up to something. Here they are on the alert! Photo from Ann Guyton.
---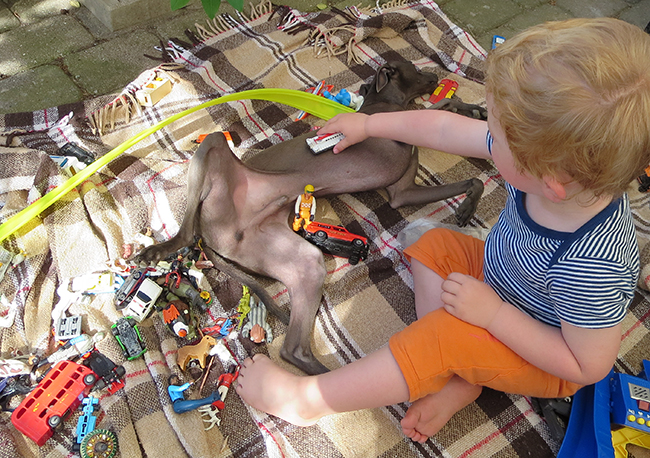 Who says IGs are not good with children, ha ha!
---
Below from Joanne Liddy who writes: Some photos of my friend's American IGs, who have recently attended a wedding! The light female is "London" and the dark dog is "Bones".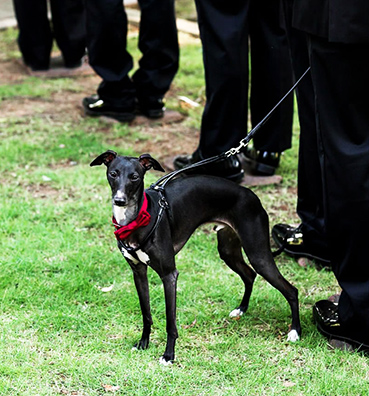 .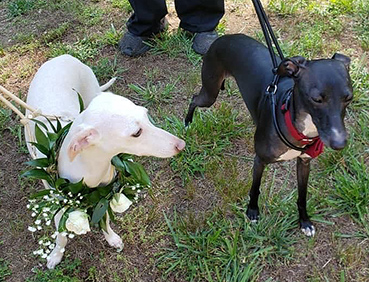 .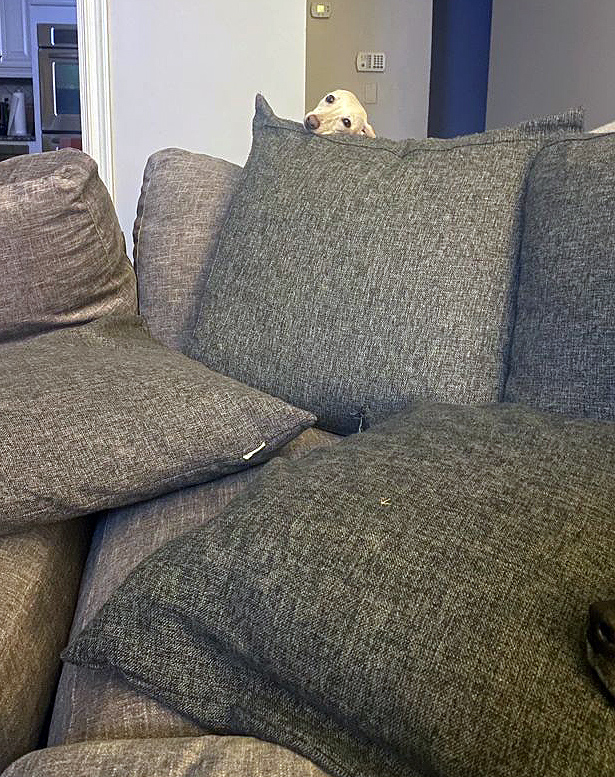 "Where should I sit Mum?"

---
Photos from Joanne Liddy : "Here is a selection of my two IGs, Daisy and Alice. Daisy is the darker fawn and Alice is lighter with white trim. The birthday one is Alice's 15th birthday - she's now 16 years old! (Latest picture just here.)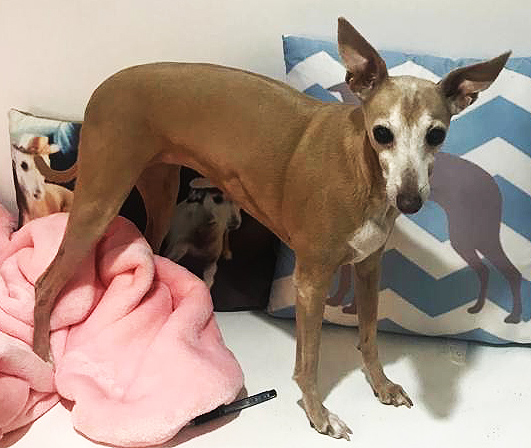 dear Alice!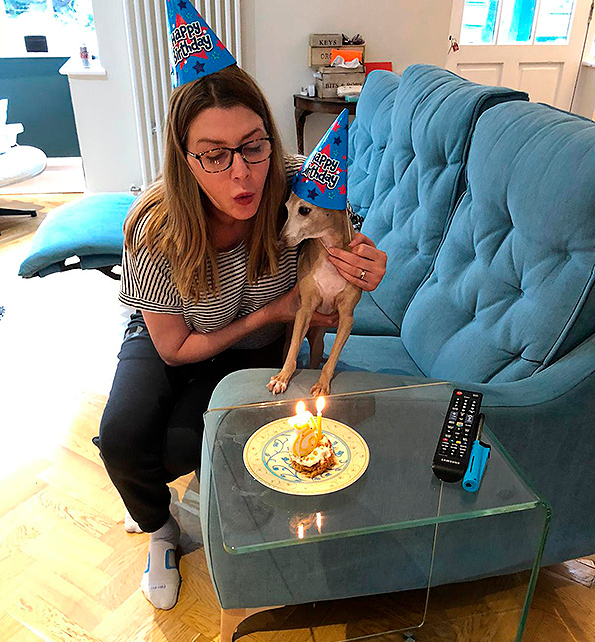 .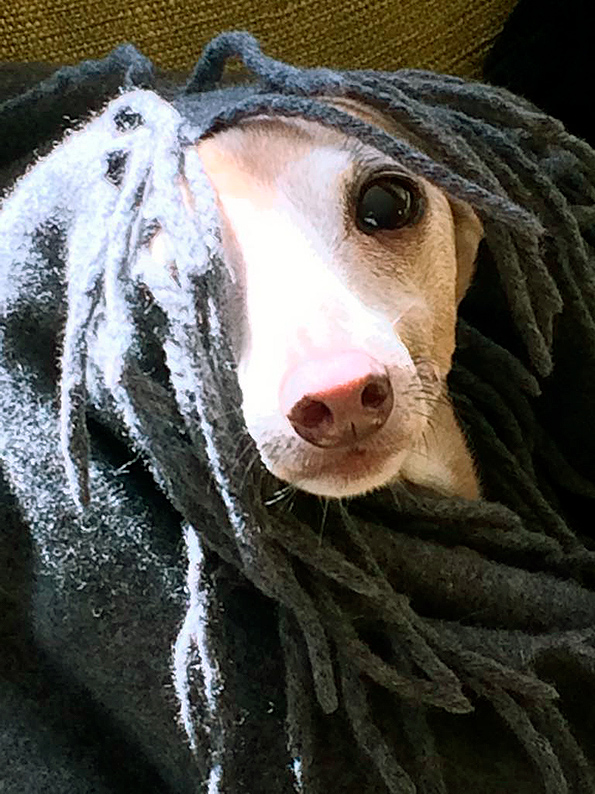 .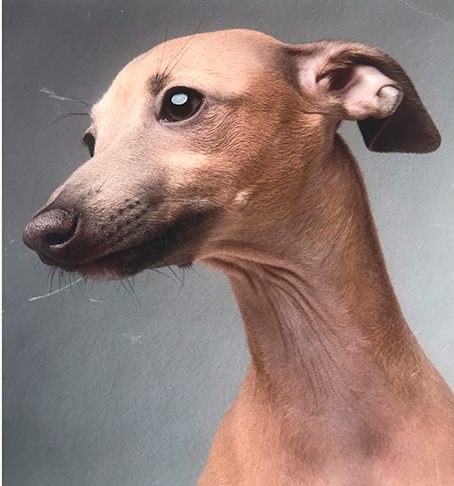 Above: Daisy, below: Daisy og Alice.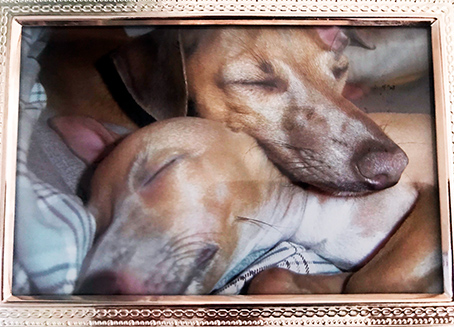 Below: On a boat taken during last summer's trip to Orkney.

.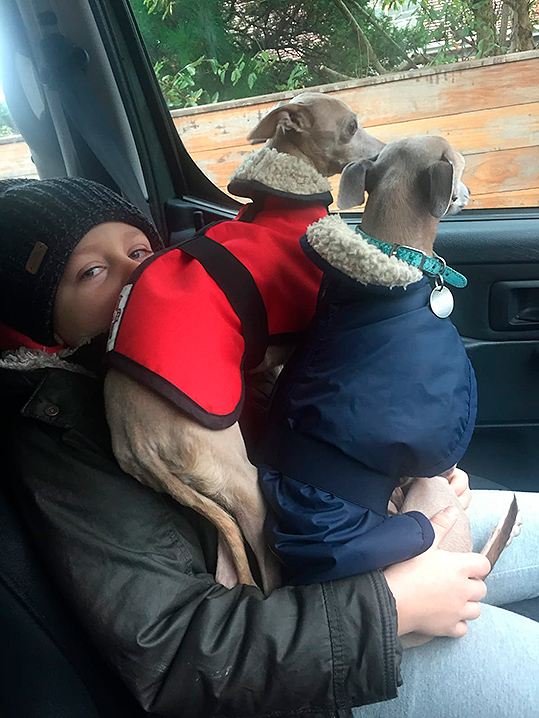 Above: Even though a very small breed, IG's can quickly fill up the car!!!
---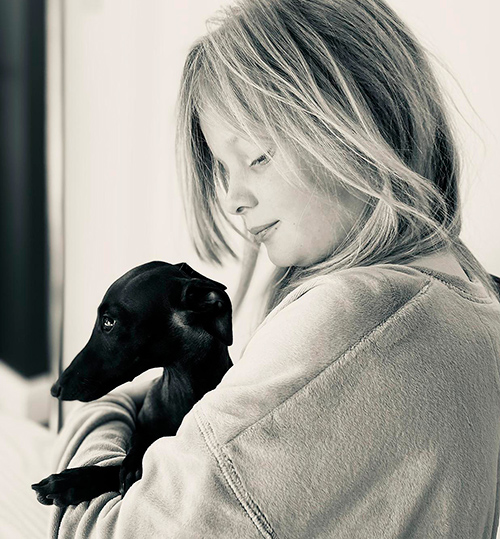 ---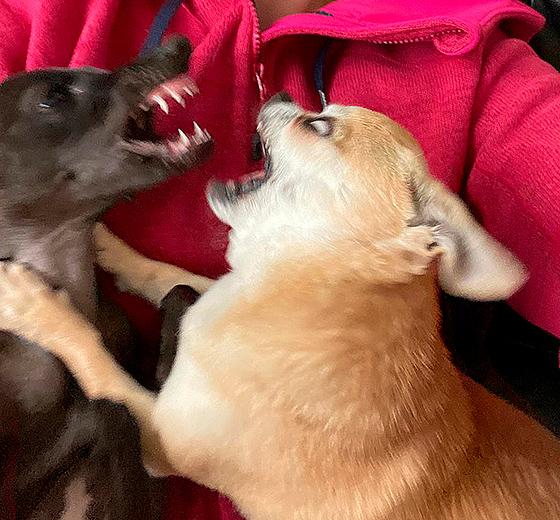 Above: Show me yours and I'll show you mine!
---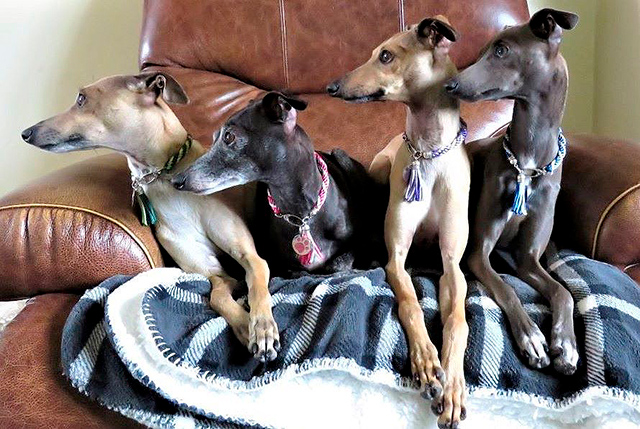 Above: "All eyes right!!!" with Cyan, Pink, Roux and Neon. Photo by Ann Guyton.
---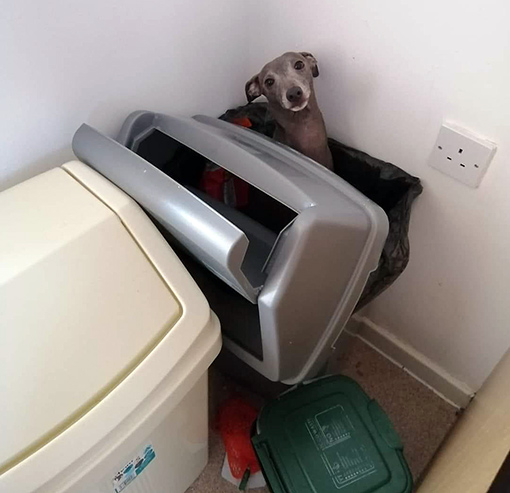 Above: Caught in the act! Naughty Flora who was scavenging in the bin!

---
A "Happy Easter to all our members" photo!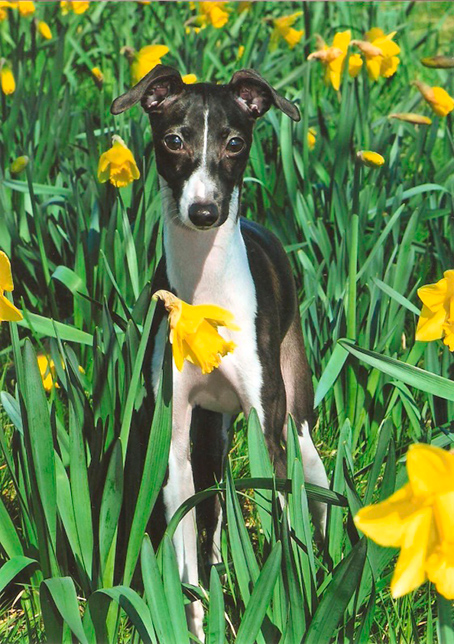 ---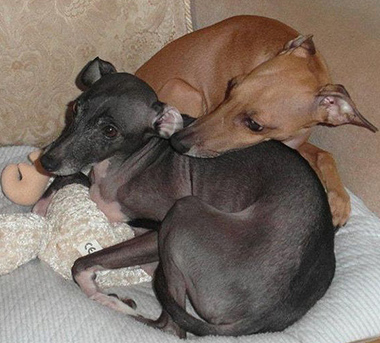 .