Welcome to our website!
The Italian Greyhound Club was founded in 1900.
The story of the formation of the breed club is fascinating.
Read about it by clicking on the link above: "Club history" and find out more.

If the reason you are visiting our site is to discover more about our breed, there is a wealth of information here and we highly recommend you do plenty of research to fully understand the breed's temperament, needs and why this delightful, spirited dog is so special. Start with "All about the IG" and look through the other links to find everything you need to know.
It is particularly important to read all the good advice given in "Finding your IG".
Choose Shows, news and events to find out what's new in the world of IG's, our latest shows, results and news about any up-coming events that we have. Everyone is welcome to visit our shows.
You can contact us at any time - please see link above for Contacts.
See also show/news/events link above. (Updated September 2023)
---
For information about


Italian Greyhound puppies


expected or born, contact our Puppy Coordinator David Willcock email: david_willcock@btinternet.com

---
Click here for Club Membership or read our Rules and Ethics

---
The Italian Greyhound Club needs to submit a list of


Mentors and Observers


to the Kennel Club…are you able to offer your experience? READ MORE HERE!
---
If you are a member, then enjoy and use our Facebook group: www.facebook.com/groups/216530112327340

---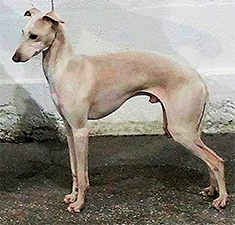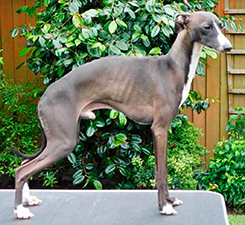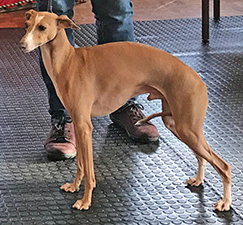 The photos show just some of the lovely variety of coat colours found in the breed.



The Italian Greyhound Club is under the auspices of The Kennel Club Ltd. in the UK.

---
Click here for Club Disclaimer
NB. To return to this page any time, just click on the Club logo at the top!
Updated September 2023